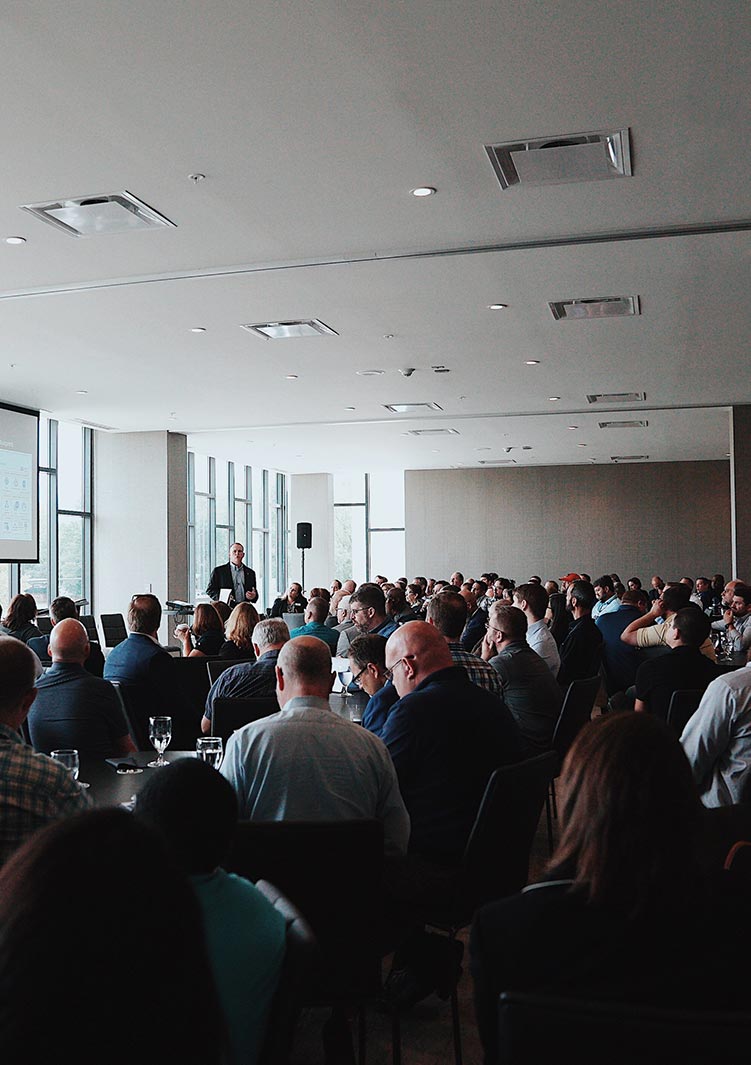 The Cloud Security and Compliance Series (CS2) is strictly for government contractors and those in higher education research institutions
looking to meet cybersecurity regulations, address security threats, and glean best practices for their cloud investments.
Join us at
Austin's Hotel Van Zandt
for this
ongoing informational series
to cover best practices for CMMC, DFARS 7012/7019/7020/7021, NIST 800-171 compliance, CUI and ITAR data management, Assessment Preparations, and other cloud security topics.
The greatest hurdle for contractors and those conducting DoD research in higher education is transforming their information systems for compliance by moving off of legacy infrastructures. This is the first venture into cloud technologies for many companies, and the security landscape for advanced persistent threats is ever-changing.
---
Tier 1 Registration: $79

(Sold Out)
Tier 2 Registration: $99

(Sold Out)


Tier 3 Registration: $119

(Sold Out)
---
*Vendor Tier: $359

(Sold Out)
COLONEL DAVE LAMY
Chief Information Officer, Army Futures Command
ROBERT METZGER
MITRE Consultant, Co-author 'Deliver Uncompromised,' Renowned Attorney
REGAN EDENS
CTO/Founder of dtc global
JACOB HORNE
Managing Partner and Cybersecurity Consultant, DefCERT
TONY BUENGER
CMMC PA, IS Consultant at Redspin (Cynergistek)
THOMAS GRAHAM
Vice President, CISO at Redspin (Cynergistek)
JEFF BALDWIN
Supply Chain Cybersecurity, L3Harris Technologies
TIM TRICKETT
CTO, BDO USA & CMMC IAC Member
MARTIN DO
Technical Solutions Architect, Cisco
SCOTT EDWARDS
CEO, Summit 7
RHIA DANCEL
Lead Auditor & CMMC RP, NSF
TONY GILES
Lead Auditor & CMMC PA, NSF
EMILIO MATT
Executive Director - Aerospace & Commercial Defense, Microsoft
JUSTIN PADILLA
Director of Cybersecurity Services at Kratos Defense
DAVID BLIZZARD
CISSP, Corporate Security Architect, Summit 7
Agenda
08:00-08:45

Registration & Check-In

Coffee, tea, and custom beverages

08:45-09:00

Colonel Dave Lamy, Army Futures Command

09:00-09:45

Maintaining Subcontractor CMMC Compliance

Thomas Graham and Jeff Baldwin

10:00-10:45

DFARS Final Rule: The Future of CMMC for The DoD's Supply Chain

Robert Metzger and Jacob Horne

11:00-12:00

First Authorized C3PAOs and CMMC Ecosystem Panel Discussion

Tony Buenger, Justin Padilla, Tim Trickett, and Regan Edens

13:00-13:45

CMMC Access Control (AC) / Identification and Authentication (IA) Overview

David Blizzard and Martin Do

14:00-14:45

CMMC Awareness and Training (AT) / Audit and Accountability (AU) Overview

Tony Giles and Rhia Dancel

15:00-15:30

Q3 Microsoft Government Cloud Update

Scott Edwards and Emilio Matt
Tier 1:

$79.00

(Sold Out)

Tier 2:

$99.00

(Sold Out)


Tier 3: $119.00

(Sold Out)

Vendor Tier: $359.00

(Sold Out)

*

CMMC RPOs and Consultants
*NOTE:
There is no virtual component of this conference, and sessions will not be published in full at a later date.
*

For questions:

CS2@summit7.us